Your experience on PreventionWeb
Please help us improve PreventionWeb by taking this brief survey. Your input will allow us to better serve the needs of the DRR community.
Online
-
Coimbra
Portugal
VI International Congress on Risks
Organizer(s)
Portuguese Association for Risks, Prevention and Safety (Associação Portuguesa de Riscos, Prevenção e Segurança)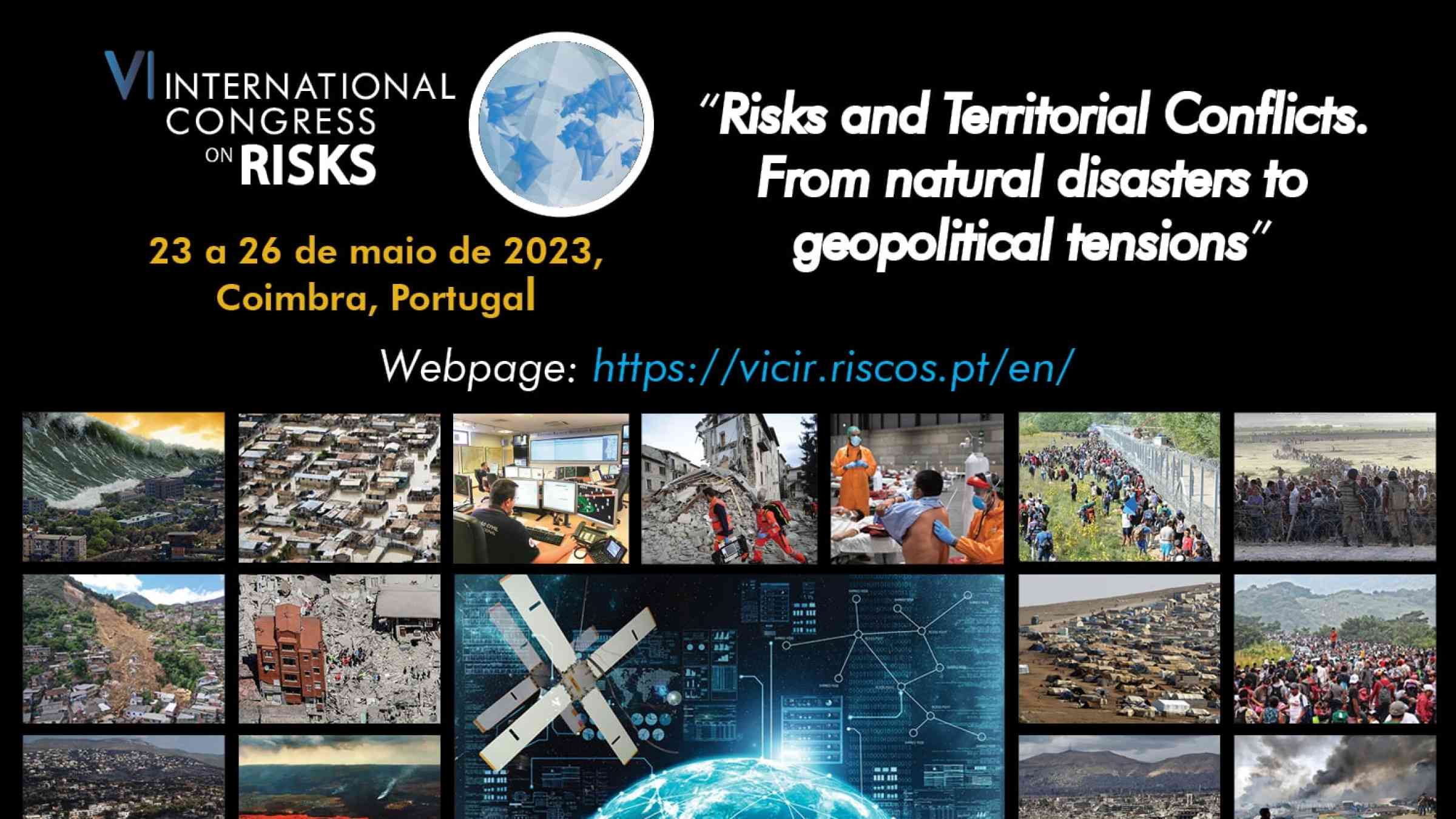 Event language(s)
Time
16:00 - 17:00 GMT
Objective
One of this conference's objectives is to analyze the risks associated with climate change, from a temporal perspective, from the past to the future, as well as a spatial perspective, from the global to the local.