15 February 2019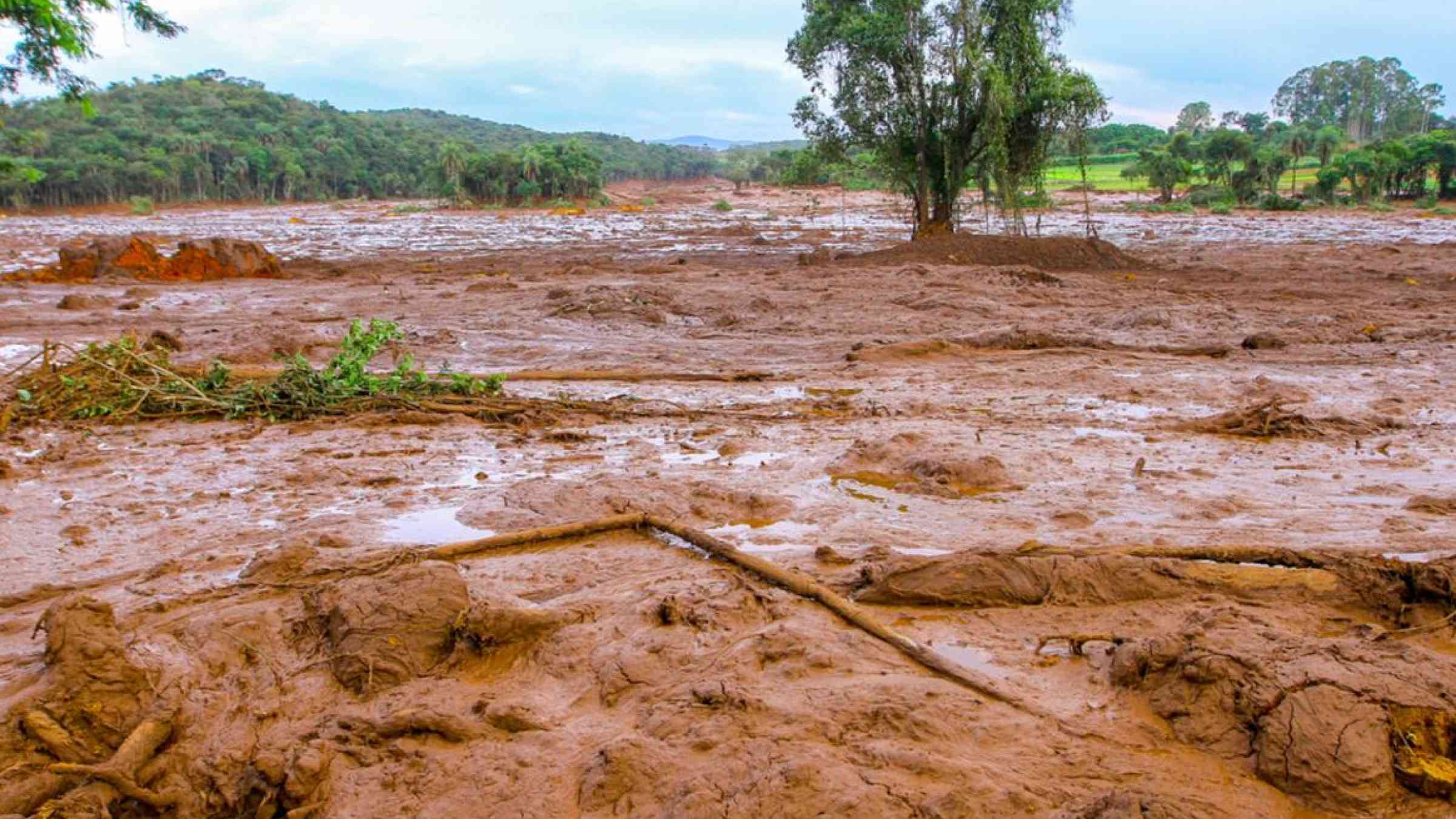 Another mine tailings disaster in Brazil
As I was falling asleep on the night of 25 January 2019 I received a text from a colleague alerting me to the tailings dam failure near the town of Brumadinho in the State of Minas Gerais, the hub of mining in Brazil. My first reaction was that this must be an update on the catastrophic failure of the Samarco Fundão facility, also in Minas Gerais, that occurred just over three years earlier.
As soon as I checked various news channels I realised that the disaster was new, and over the next few days the scale and cost, especially human, became evident. Once again a tailings dam had failed, once again it had been constructed using the least stable design, and once again the early warning system had failed and people had been given little or no time to evacuate. Such disasters cannot continue to happen in this way, albeit that there will be more tailings dam failures in the future. So what is the problem: what are tailings, how are they stored, why do they fail and what can we do to reduce the disaster risk?
I visited the Samarco Germano and Fundão tailings sites in November 2018, exactly three years after the disaster and whilst attending the UK-Brazil Mining Forum in Belo Horizonte. Ironically, I gave a presentation on the risk management of mine tailings to an audience of industry, government and academic professionals attending the forum. Here I summarise aspects of that presentation, updated following the recent tailings disaster in Brazil, to answer the questions above.
Tailings storage and potential hazard
Mineral processing leaves a significant quantity of residue that is dominated by tailings, which are mixtures of finely ground rock and fluid effluents. The toxicity and acid-generating potential and volume of tailings present a huge challenge for their effective management, which should ensure that they are safely isolated from the environment in secure storage facilities for eternity.
These facilities usually employ a dam behind which the tailings slime is stored. The dam is normally constructed using an initial starter dyke followed by a series of raises as the capacity of the facility increases. The direction in which the dam crest moves with each progressive raise is either upstream, vertically (centreline) or downstream. The least stable is the upstream structure, partly because of the poor strength of the foundation of weak tailings upon which each dam raise is built. Unsurprisingly, upstream tailings dams have been involved in most tailings failures worldwide, including those of the Samarco Fundão (2015) and the Córrego do Feijão barragem 1 (2019) facilities in Minas Gerais. In 1970, Chile led the world by banning this construction type after the earthquake-induced El Cobre disaster of 1965, in which at least 200 people died.
Tailings failures and impacts
Unfortunately, there are numerous examples of tailings passively or catastrophically entering air, water, sediment and soil, and negatively impacting humans, the environment and ecosystem services. The good news is that the number of failures worldwide is decreasing, but conversely their magnitude is increasing because the size of storage facilities is becoming progressively larger. It is estimated that on average there are at least two tailings incidents per year worldwide and there have been eight newsworthy failures since 2014.
Failures are usually complex multi-component processes involving a combination of human and physical factors. They have, for example, involved: human errors in location, design, construction and maintenance; collapses triggered by extreme weather events and earthquakes; and foundation and slope failures, often caused by structural weaknesses, water seepage or poor drainage. Likewise, the impacts of failures have been a consequence of many factors, including: poor land-use planning; ineffective understanding of risk and poor risk communication; absence or failure of early warning systems; poor emergency procedures. So what should be done to reduce risk associated with these failures?
Tailings risk management and reduction
The true number of tailings stored worldwide is not known, although it runs into the thousands. A publicly accessible global database of all facilities is required that documents critical information, such as location, foundation material, construction type, age, size and volume, state of operation, operator, and exposure to natural hazards. An example of best practice is the national tailings database of Chile, which could be adopted internationally.
Such a database would be a first step to initially understanding exposure to tailings hazards worldwide. Risk hotspots could then be identified and risk reduction measures put in place, which should include:
open, inclusive, transparent and trusting multi-stakeholder engagements to ensure that the risk posed by tailings is effectively communicated and well understood by all exposed to the hazard;
assessments of and changes to land use to ensure that people and critical infrastructure have limited exposure to tailings hazards;
establishment of effective tailings monitoring and early warning systems linked to emergency and evacuation plans;
a global ban on the construction of upstream storage facilities, which will require a change in the economics of tailings management;
a paradigm shift in the mining sector globally to put safety rather than economics first, as advocated by the United Nations Environment Programme;
use of risk transfer mechanisms, such as insurance, to ensure best practice is implemented worldwide;
more research on how to turn tailings from an unwanted residue into a useable resource.
As the global demand for minerals is set to increase, so too are the numbers and sizes of tailings facilities. But no more déjà vu please - let's ensure that fewer tailings facilities fail and, when they do, that the impacts are much less severe.
---
Dr Stephen Edwards is an Earth Scientist and the Deputy Director of the Hazard Centre at University College London in the UK. He has over 30 years' international experience of research, teaching, knowledge exchange and consultancy in countries such as Bolivia, Canada, Chile, Cyprus, Hong Kong, Papua New Guinea and the UK.
At UCL, he directs the RRAIMS (Reducción de Riesgos por Amenazas e Impactos Mineros en Sudamérica) programme, which uses integrated approaches and multi-stakeholder engagement across disciplines and sectors to reduce risks associated with the combined effects of hazards and mining impacts. Dr Edwards holds a First Class BSc Honours Degree from the University of London and a PhD from Memorial University of Newfoundland in Canada.
PLEASE NOTE: CONTENT IS DISPLAYED AS LAST POSTED BY A PREVENTIONWEB COMMUNITY MEMBER OR EDITOR. THE VIEWS EXPRESSED THEREIN ARE NOT NECESSARILY THOSE OF UNDRR, PREVENTIONWEB, OR ITS SPONSORS.
SEE OUR TERMS OF USE