6 July 2021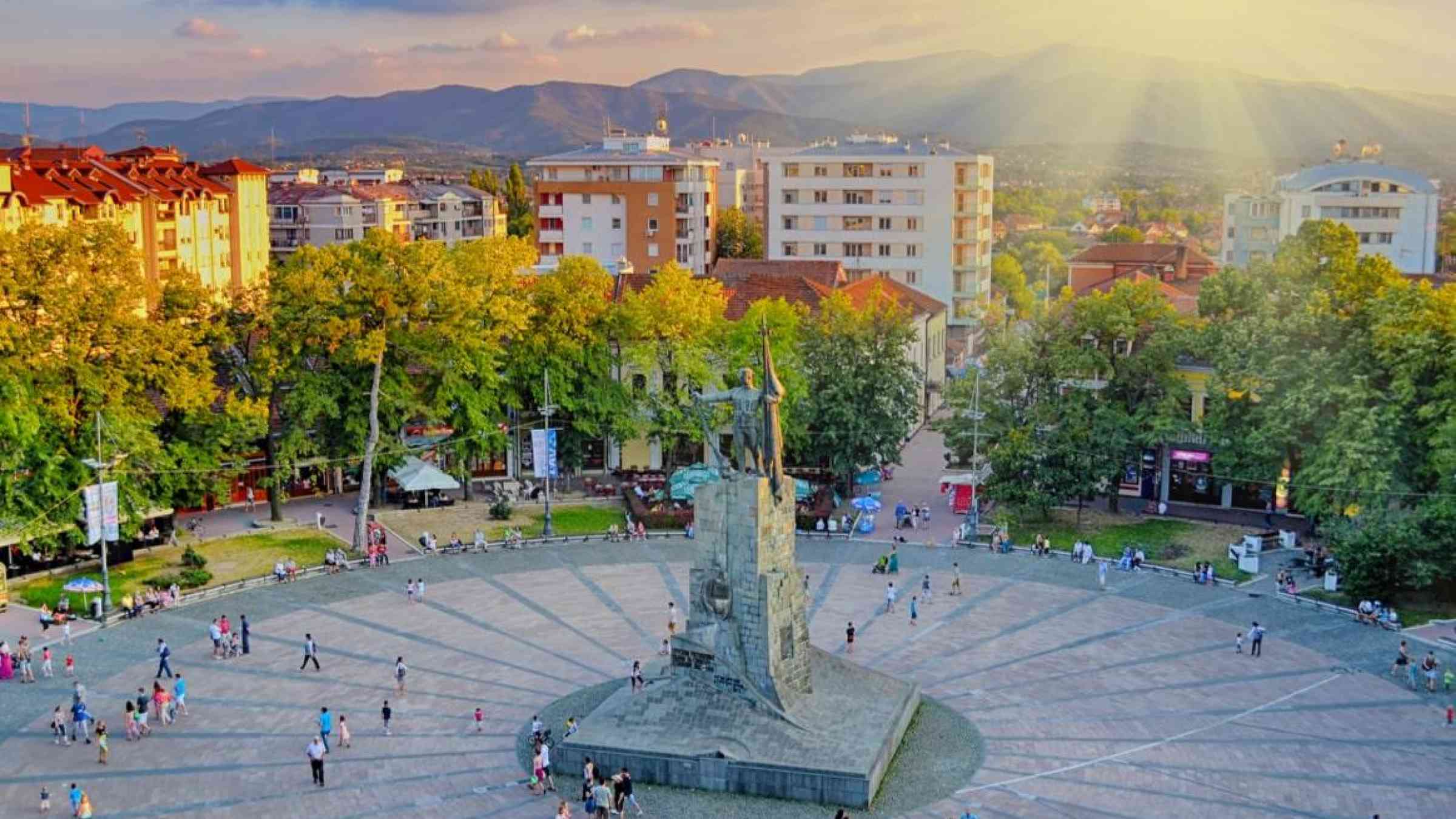 Following two disasters, the city of Kraljevo, Serbia established a new disaster risk reduction framework, calling for the local community to take a more active role.
In 2010, Kraljevo was hit by a 5.4. magnitude earthquake, and the impact on the city was devastating. Almost 16,000 individual residential buildings and 8,262 collective housing facilities were damaged. The earthquake also damaged 30 school buildings, one health care facility, the Kraljevo City Assembly building, and the City Theater building. In addition, 219 businesses were affected.
Four years later, the city was flooded, leaving the city's infrastructure and mobility systems inactive for days. The flood impacted seven local communities, and the water remained in that area for a week. Six hundred residential buildings were damaged, and 25 sites were affected by landslides. River bridges and local roads were also damaged.
Following these two episodes, the city of Kraljevo established a new disaster risk reduction framework, under the motto: Observe to predict, Predict to prevent (something Galileo said a long time ago).
The new approach called for the local community to take a more active role, with new forms of cooperation and communication. The city developed an extensive process for disaster risk assessments, protection and rescue plans, disaster risk reduction plans. The first regional centre for Civil Protection training was established in Rudno, near Kraljevo.
Multiple stakeholders accompanied this process. The city first initiated collaboration with several entities at the local level. Then, Kraljevo took a step further and established inter-municipal cooperation in the field of DRR, with the support of the Public Investment Management Office (PIMO), as well as partners such as the Ministry of Interior, Sector for Emergency Management (SEM) and Standing Conference of Towns and Municipalities (SCTM), UNDRR, UNDP, FAO, WB, EU and others.
On June 7, 2021, Mayors and Municipalities Presidents of 18 local self-governments in the West Morava river basin formally signed an Agreement on cooperation in the area of disaster risk reduction and civil protection development activities in the West Morava Basin. A ceremony was organized in Vrnjacka Banja, in the presence of representatives of the Delegation of the European Union to Serbia, the United Nations Development Programme (UNDP) in Serbia, the Office for Public Investment Management, the Ministry of State Administration and Local Self-Government and the Standing Conference of Towns and Municipalities.
The Agreement also establishes a new joint civil protection service between the municipalities of Western Morava River Basin to improve prevention and preparedness in the event of disasters. This area, populated by about 800,000 people, is particularly at risk of earthquakes, floods, and landslides. The service will be headquartered in the town of Kruševac, within local self-government, and all municipalities in the watershed will contribute to its financing.  
The cooperation brings together local governments grouped around common disaster risks and special geographical units - river basins in the Republic of Serbia. This type of cooperation, especially in the West Morava river basin, has provided new knowledge and skills and new mechanisms and tools in preparation for disasters and to ensure quick and successful recovery after them.
From local to international cooperation
Fostering this type of collaboration and peer learning at the international level is at the heart of the Making Cities Resilient 2030 Initiative (MCR 2030). As a member of MCR 2030, Kraljevo is looking forward to further exchanges beyond Serbia. The MCR 2030 initiative will help us share our positive and negative experiences in Serbia and in the region. Our commitment to cooperation -- both horizontally and vertically -- as well as our pragmatism in considering one's resources, needs and possibilities, will underpin our efforts to build safer communities.
The initiative has given us the opportunity to interact with international organizations and colleagues from Italy, Austria, Sweden, Denmark, the Netherlands, and Japan. In our region, Croatia, Bosnia and Herzegovina, Montenegro, Northern Macedonia, Greece have played a significant role in shaping DRR policies.
The culmination of our work so far will be the simultaneous exercise of civil protection in all schools in the Republic of Serbia (on October 13 – International Day for disaster risk reduction). Coordination, communication, readiness, equipment, early warning, safety will all be part of the day's programme.
Kraljevo hopes that others will join them in the years to come. Our experience in establishing inter-municipal cooperation can serve as an excellent example of a more comprehensive and active approach to DRR processes at the local level.
This is precisely the role of MCR 2030 - to connect and inspire cities and generate new ideas. This rich network of knowledge and skills will be invaluable to better prepare our communities for future risks. Most of the work is still ahead for the City of Kraljevo. Because when you think you are at the end, it is time to start over.
---
Mr. Zdravko Maksimovic was appointed Head of the Civil Protection Department, Kraljevo in 2013. He is responsible for conducting administrative and technical activities for Emergency HQ of City of Kraljevo, managing joint action on DRR with other Towns and Municipalities of West Morava Basin, managing development of Risk Assessment Act, Protection and Rescue plans and Programme for development of City of Kraljevo System for Protection and Rescue. Mr. Maksimovic is also the focal point for various projects with domestic and international organizations. He holds a degree in Engineering.
PLEASE NOTE: CONTENT IS DISPLAYED AS LAST POSTED BY A PREVENTIONWEB COMMUNITY MEMBER OR EDITOR. THE VIEWS EXPRESSED THEREIN ARE NOT NECESSARILY THOSE OF UNDRR, PREVENTIONWEB, OR ITS SPONSORS.
SEE OUR TERMS OF USE