Your experience on PreventionWeb
Please help us improve PreventionWeb by taking this brief survey. Your input will allow us to better serve the needs of the DRR community.
10 August 2020
Five innovations for a resilient built environment in Africa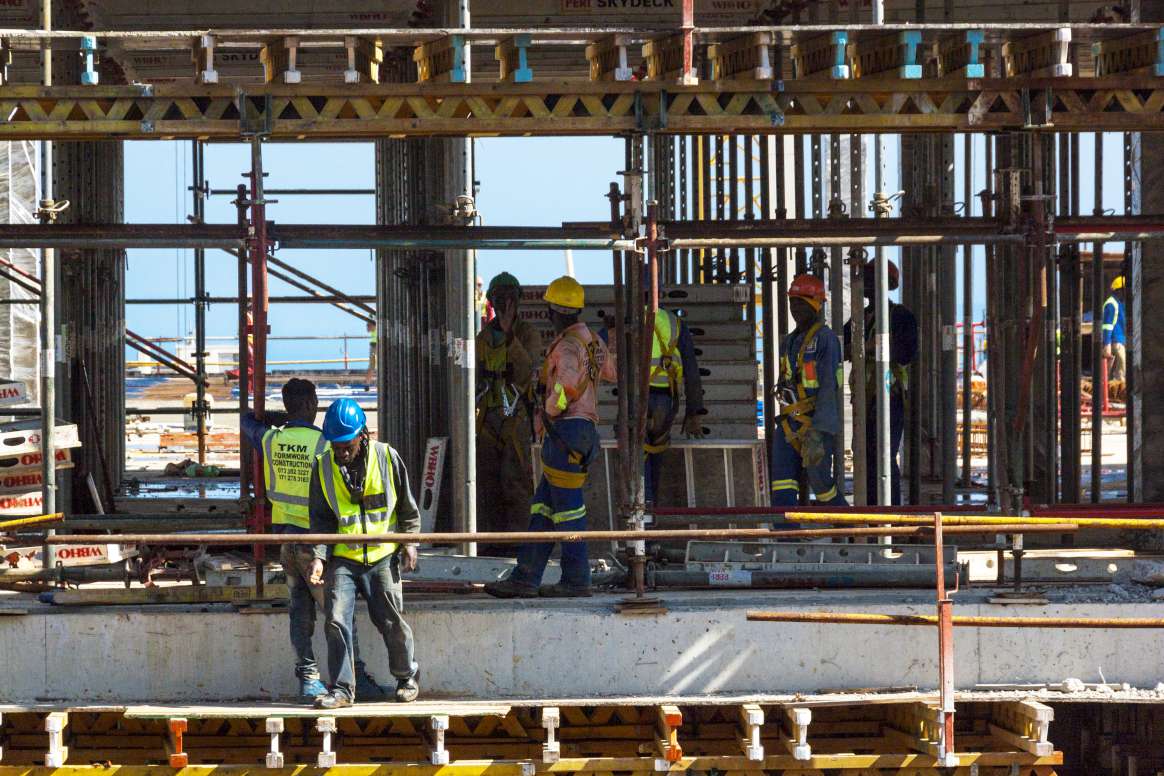 Most of the building stock that will be needed over the next century in Africa is yet to be built.
Building better the post-COVID era
By Olivia Nielsen and Sabine Kast
Most of the building stock that will be needed over the next century in Africa is yet to be built. As the last continent to urbanize, Sub-Saharan Africa has a unique opportunity to learn from others and adopt resilient and sustainable practices from the onset.
Africa's cities are already booming as thousands of rural households move to find better opportunities in the cities. Though the COVID-19 pandemic may have temporarily slowed this rural-to-urban migration, the trend appears to be inevitable.
The continent is not immune to natural hazards as the South gets hit by stronger and stronger cyclones, causing devastation and loss of life, homes and livelihoods. An estimated 240,000 houses were destroyed or damaged last year alone in Mozambique. North, South and east Africa also experience regular earthquakes.
A new motto has emerged claiming that there are no natural disasters, shifting the blame to poorly designed built environment and inadequate prevention systems which contribute death, destruction and economic losses.
Yet, Africa's building sector seems to be repeating some of the mistakes of the past. Quality control remains a major issue across the continent where buildings are known to collapse even in the absence of natural hazards.
The COVID-19 pandemic has highlighted the need to urgently invest in disaster preparedness and mitigation. A disaster can quickly destroy decades of economic progress. While earthquakes are a quick disaster, a pandemic is a slow moving one. Our built environment must be designed to withstand these disasters and protect us.
Fortunately, resilience doesn't need to be expensive and new technologies and innovations are constantly bringing down costs. As we are required to work remotely, we are developing new technologies to improve risk reduction during the pandemic and beyond. A few examples:
Construction will be a major driver of economic recovery worldwide, accounting for around 13% of the global GDP. These innovations can be part of a global effort to build (back) better. As cities in Africa continue to grow, climate change continues to accelerate and jobs are desperately needed, there has never been a better time to invest in resilience!
---
Olivia Nielsen is an Associate Principal at Miyamoto International where she focuses on resilient housing solutions. From post-disaster Haiti to Papua New Guinea, she has developed and worked on critical housing programs in over 30 countries.
Olivia has a decade of experience in housing finance, housing public-private partnerships, post-disaster reconstruction, and green construction. Through her work, she hopes to make safe and affordable housing available to all.
Please note: Content is displayed as last posted by a PreventionWeb community member or editor. The views expressed therein are not necessarily those of UNDRR, PreventionWeb, or its sponsors. See our terms of use