Mission
Created in 1987, platform for co-operation between European and Southern Mediterranean countries in the field of major natural and technological disasters. The main objectives of the EUR-OPA Major Hazards Agreement are to reinforce and to promote co-operation between Member States in a multi-disciplinary context to ensure better prevention, protection against risks and better preparation in the event of major natural or technological disasters.
Disaster Reduction Goal
Its field of competence covers the major natural and technological disasters - knowledge, prevention, risk management, post-crisis analysis and rehabilitation.
Council of Europe Allée de l'Europe F-67075 Strasbourg Cedex France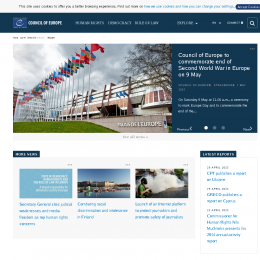 Badges
Conferences:

- 4th Annual Meeting of EFDRR
- 5th Annual Meeting of the EFDRR
- 6th Annual Meeting of the EFDRR